Diamond Dallas Page Threatens Paige Sex Tape Leaker ... I'LL BITCH SLAP YOU! (VIDEO)
Diamond Dallas Page
Threatens Paige Sex Tape Leaker
... I'll Bitch Slap You!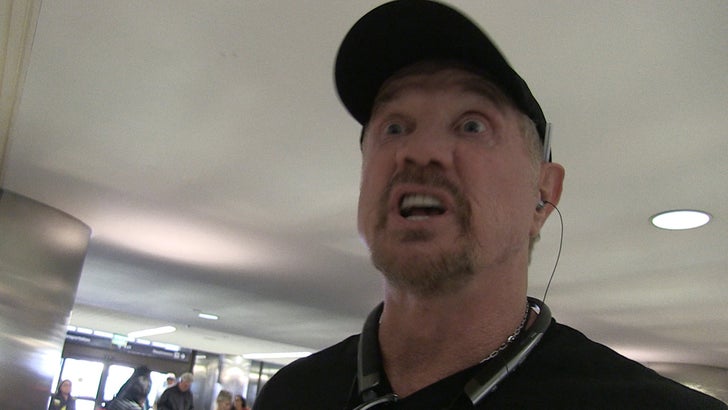 TMZSports.com
Diamond Dallas Page is PISSED at whoever violated WWE superstar Paige by releasing private videos ... and vows to BITCH SLAP whoever's responsible.
Paige was one of the victims in another apparent mass celebrity hacking incident involving several high-profile female stars.
Paige tweeted about the horrific privacy breach last week saying, "Personal and private photos of mine were stolen and unfortunately they were shared publicly without my consent."
DDP tells TMZ Sports he's got her back 100% -- saying she's an absolute sweetheart and doesn't deserve any of this.
In the past, nude photo hackers have been arrested, prosecuted and locked up.