Fetty Wap Rival Busted Again, This Time for Armed Robbery (UPDATE)
Fetty Wap
Rival Busted Again
This Time for the Robbery
9:00 AM PT -- Raheem "Fuzz" Thomas is scheduled to make his initial court appearance Wednesday afternoon in Paterson ... and law enforcement sources tell us cops are preparing for the worst. We're told there will be extra patrols outside the courthouse due to worries about rival gang members.
The same guy busted in the Fetty Wap shootout is now charged with jacking his chains -- Raheem Thomas was arrested again Tuesday night.
Cops booked Raheem, aka Fuzz from Muscle Team Entertainment, for armed robbery and gun possession. Our law enforcement sources tell us cops booked him based on seeing video of the robbery where Fetty's jewelry -- including his 1738 chain -- was stolen.
We're told officers went looking for Fuzz and when they found him he was packing a handgun with hollow point bullets.
He'd already been booked for aggravated assault and gun possession after his initial arrest.
TMZ obtained video from the Paterson, NJ deli right after the robbery went down ... and it shows Fuzz clearly holding a handgun.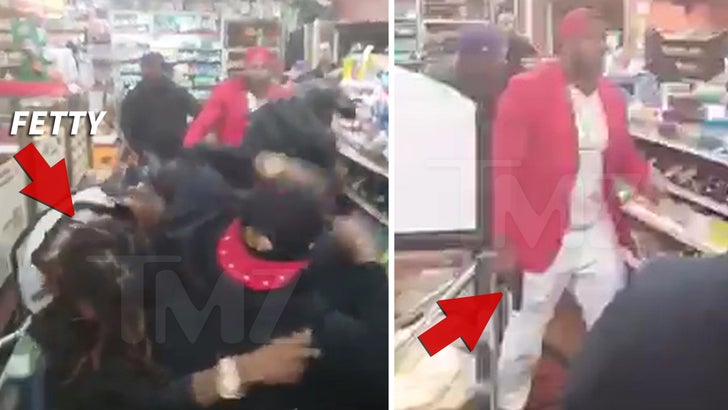 TMZ.com