Josh Altman Jokes/Hopes Dish Will Make Wife Orgasm into Labor
Josh Altman
PLEASE Let This Dish
Send My Wife into Labor!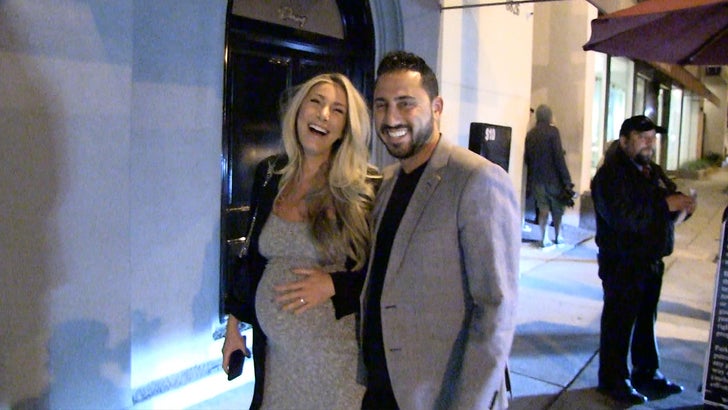 TMZ.com
Josh Altman gave one of Craig's menu items very high praise, and if his review holds up ... his wife should be giving birth any hour now -- she also might have had an orgasm.
We got the "Million Dollar Listing" star Saturday night heading into Craig's with his super pregnant wife, Heather. Josh had only one thing on his mind -- Heather pushing out that baby, which is now 5 days overdue.
He was hoping a particular dish would push her over the edge ... in more ways than one. Check out what Josh calls the magic meal.
Fun fact: There really is something called the "maternity salad" in L.A. Pregnant women flock to Ciaoti Pizza Cafe believing their greens ... get the job done.