Waffle House Sued for Falsely Reporting Man for Stealing a Meal
Waffle House Dine and Dash
Man Falsely Accused Sues
I Didn't Steal, I Left in Disgust!!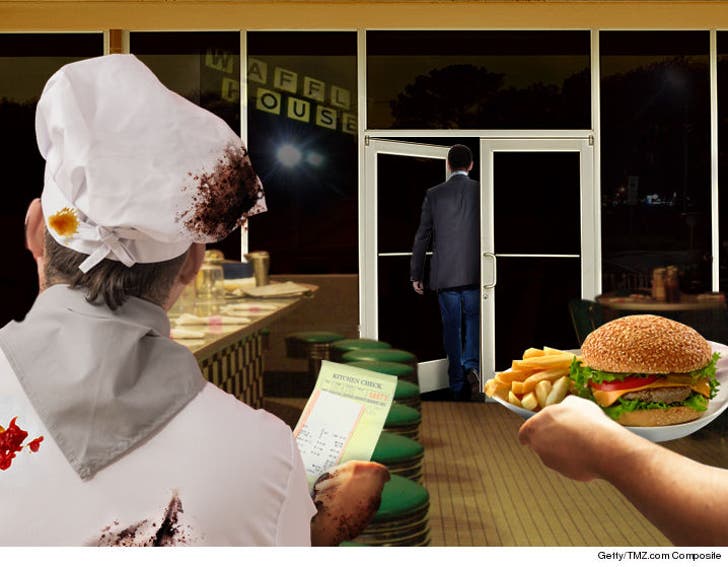 EXCLUSIVE
Waffle House sent the cops after a man for not paying for his meal, but video evidence cleared him and now HE wants payback ... according to a new suit.
William Edmonson Jr. claims he and his son went to a Pensacola Waffle House for some grub in October 2015, but when his burger order got messed up ... he saw one of the workers grab the patty with his bare hands, peel the cheese off and throw it back on the grill. He says he was so repulsed, he and his boy left before they got their meals.
Here's where it gets interesting. According to the docs ... Waffle House falsely reported to cops that the Edmonsons ate their food and left without paying, and William got arrested and charged with theft MONTHS later.
However, Edmonson says Waffle House later turned over surveillance footage of the incident that showed he and his son left without ever receiving their food ... so the DA immediately dropped the charges.
Edmonson's still PISSED, though, and wants a whole lot of cash from the restaurant to make it right.
We reached out to Waffle House ... so far, no word back.