Mike WiLL Made-It Says LeBron Got Kendrick Lamar's Album Early Out Of Respect
Super Producer Mike WiLL Made-It
LeBron Got Kendrick's Album Early
... Out Of Respect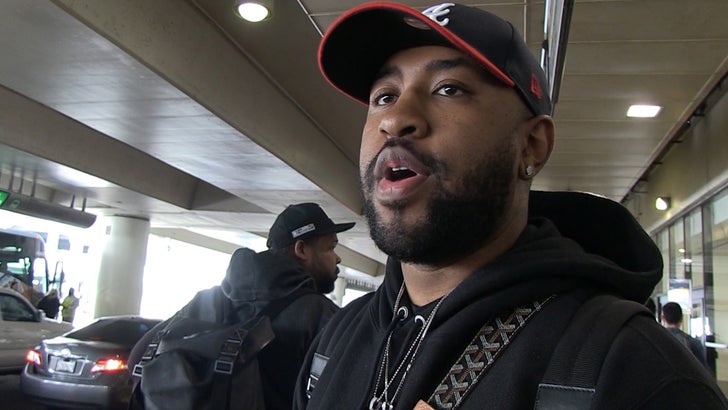 TMZSports.com
One of the biggest producers in rap says it's no accident LeBron James got Kendrick Lamar's album early ... telling TMZ Sports he's done the same thing for 'Bron ... out of respect for his hip-hop ear.
We got Mike WilLL Made-It out at LAX -- who produced some tracks on Kendrick's new collection -- and asked him how is it LeBron got his hands on it earlier in the week, when we all had to wait until Friday?
FYI -- we know this is true because LeBron posted a video listening to it ... rubbing it in our faces.
Mike told our guy LeBron is "a real fan of music" and a trusted ear ... that's why Kendrick laced him early, and why Mike did the same thing with his album, "Ransom."
Man, it's soooooo good to be LeBron.