Marshawn Lynch Hosting Star-Studded Block Party To Celebrate Joining Raiders
Marshawn Lynch
Hosting Oakland Block Party
... I'm a Raider!!!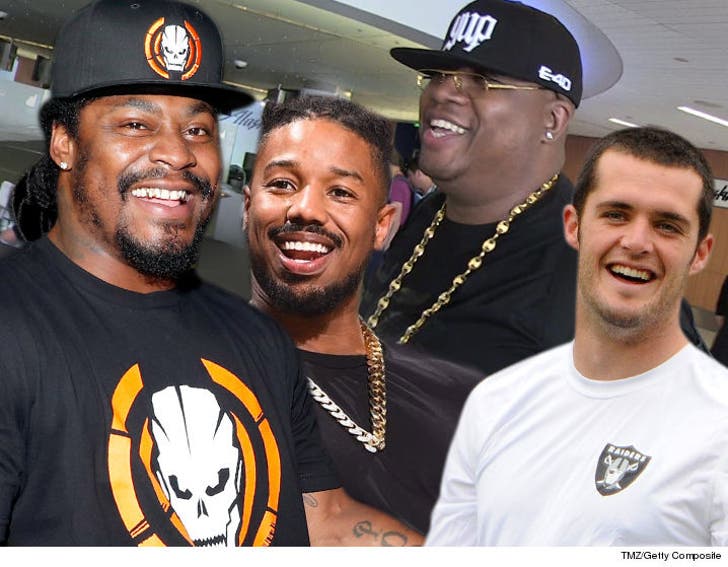 EXCLUSIVE
Marshawn Lynch is going full BEAST MODE in his return to the Bay Area ... throwing a HUGE block party in Oakland on Thursday with big stars, new teammates and thousands of crazy fans!
We're told the guest list includes names like Michael B. Jordan, E-40 and Derek Carr -- not too shabby!
The party will take over 3 city blocks surrounding Marshawn's Beast Mode Apparel store near downtown. As one source put it, "It's gonna be bonkers!"
That's not all ... our sources say some of the Golden State Warriors are also expected to join in on the fun.