LaVar Ball Praised By John Calipari, Likes Involved Dads
LaVar Ball
Praised By John Calipari
... I Like Involved Dads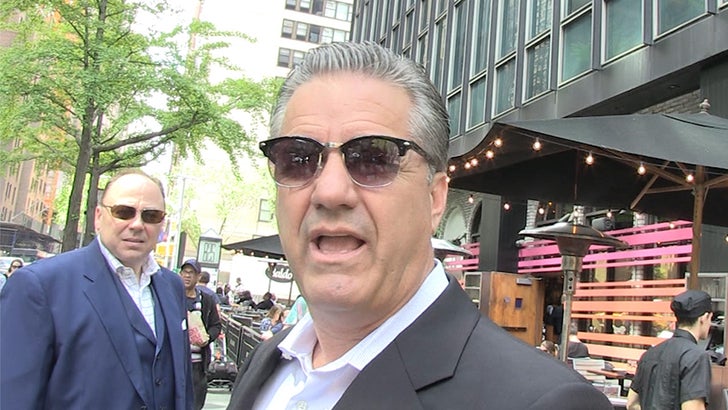 TMZSports.com
Not everybody is out to kill LaVar Ball -- especially Kentucky coaching legend John Calipari who just praised the Big Baller for the relationship he has with his son.
John was at the BTIG charity event in NYC on Tuesday when we asked how he thinks Lonzo Ball will fare in the NBA ... and the projection is good. Really good.
That's when we asked if he ever had to "deal with" a father like LaVar at Kentucky -- and we got a very interesting answer.
"I was so far removed, I don't even know what that means. I know he's involved. But fathers being involved aren't always bad for these kids."
Calipari also praised the "loving relationship" LaVar shares with his son.
Clearly, John ain't buyin' what Nike exec George Raveling said about LaVar last month -- that he's the worst thing to happen to basketball in 100 years.