Tyron Woodley Says He Made $16K Being Barry Sanders
Tyron Woodley
I Made $16k
... For Being Barry Sanders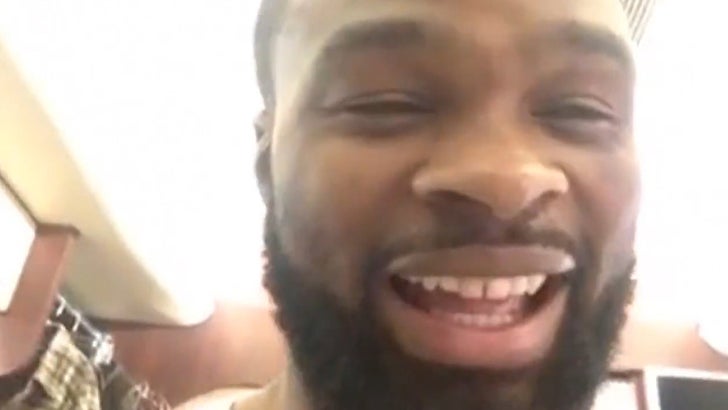 TMZSports.com
A UFC champion is about to tell you how he made $16K pretending to be one of the greatest football players OF ALL TIME ... and you'll only hear it here on TMZ Sports.
We talked to Tyron Woodley who tells us he's been really hustling in his acting/stuntman career, and it paid off recently when he got to double NFL hall of famer, Barry Sanders, in a Pepsi Max spot.
Woodley -- who was in makeup for a project when he talked with us -- said he had to look like Barry, and walk like Barry, and do something Sanders didn't do much in his career ... fall down.
The whole thing took an hour ... and according to Tyron the going rate for four falls as Barry Sanders is a cool $16K.
Not bad work if you can get it ... but you can't.