Kenyon Martin Jr. Says He Can Beat His Dad In 1-On-1
Kenyon Martin Jr.
I Can Beat My Dad In 1-On-1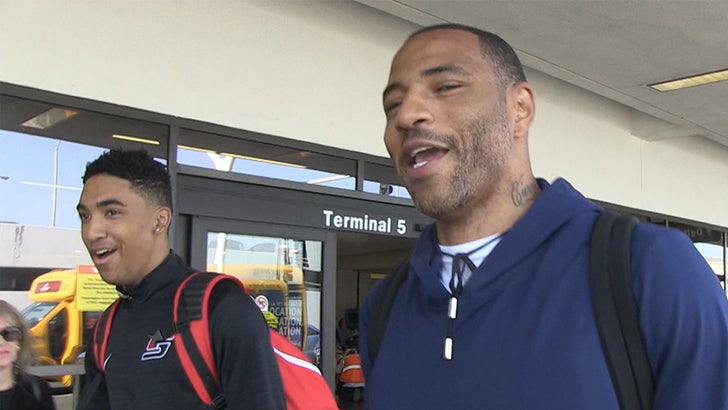 TMZSports.com
If this is true ... watch out.
Kenyon Martin Jr. -- a high school sophomore -- says he's confident he can beat his ex-NBA superstar father in 1-on-1 ... and his dad isn't really disputing it!
Kenyon Jr. is 6'6", 185 lbs and is already being recruited by some big college programs. The fact he's already got highlights that have gone viral doesn't hurt.
So, when Jr. and Sr. were out earlier Thursday, we had to ask, who's the better player right now?
Kid doesn't lack confidence.