Willie McGinest Believes Robert Kraft Will Pay Out Aaron Hernandez Contract
Willie McGinest
Robert Kraft Will Pay Out Aaron Hernandez Contract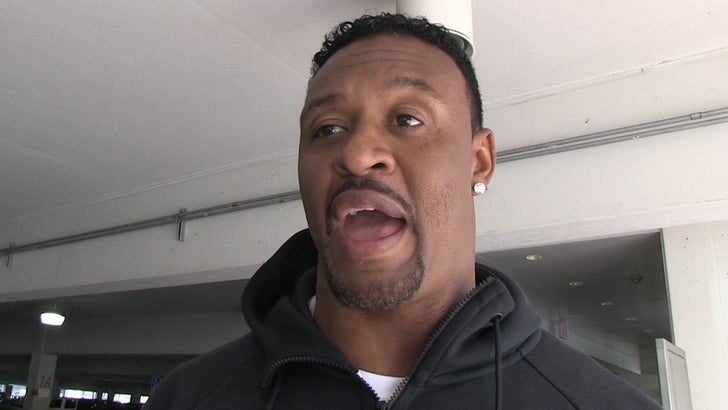 TMZSports.com
Now that Aaron Hernandez is no longer a convicted murderer, Robert Kraft WILL fork over a check for the $6 million he reportedly owes the ex-NFL star ... so says Willie McGinest.
As we previously reported, Aaron's legal team has been in contact with NFL agents to determine if the New England Patriots will have to pay out the remainder of his deal due to the abatement of his murder conviction.
McGinest -- who played 12 seasons with the Patriots -- says he believes Kraft will ultimately oblige and pay what he owes ... for 2 reasons.
The first reason -- McGinest says Kraft "has a heart" and will want to make sure Aaron's daughter is taken care of.
The second reason -- McGinest says if the law requires him to pay, he's not the kind of guy who will try to duck his obligation.
Hernandez's lawyer, Jose Baez, says the family is not rushing the issue -- they're focusing on grieving first.