Amanda Nunes Predicts '5 Round Battle' with Valentina Shevchenko
Amanda Nunes
Predicts '5 Round Battle'
... with V. Shevchenko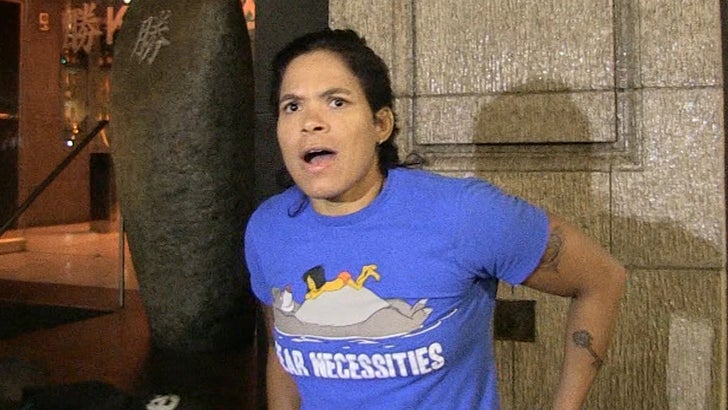 TMZSports.com
Nunes is facing "Bullet" at UFC 213 -- and after things got physical at the big UFC announcement last week, we wanted to know if Amanda was planning a quick beatdown of her new rival.
"I think it's gonna be a battle," Nunes told us outside of Katsuya in Hollywood. She also predicted the fight will go the distance.
Nunes and Shevchenko fought back in March 2016 -- Nunes won that fight in a decision.
Since that fight, she destroyed Miesha Tate and Ronda Rousey with 1st round finishes. In fact, 4 out of her last 5 fights were 1st round victories.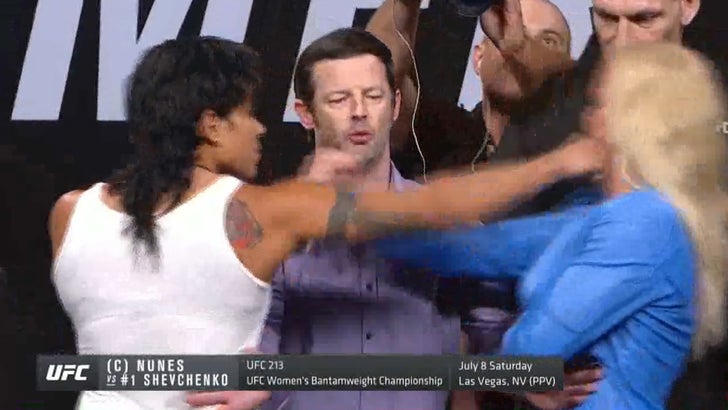 UFC