Cris Carter Says LeBron Will NEVER Overtake Jordan Brand, Here's Why ...
Cris Carter
LeBron Will NEVER Overtake Jordan Brand
It's a Woman Thing ...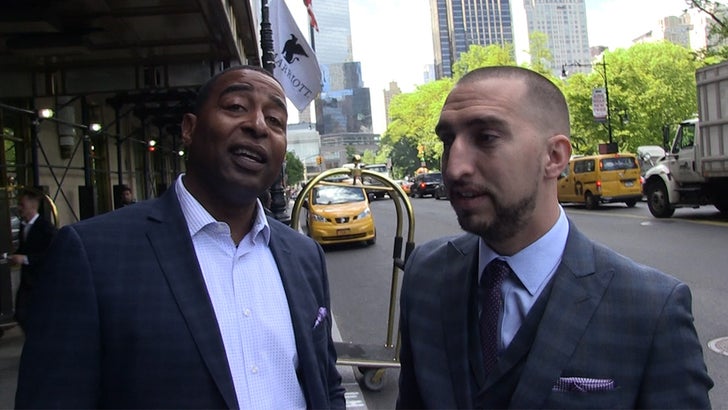 TMZSports.com
LeBron James will always be #2 behind Michael Jordan when it comes to business ... so says Cris Carter, who says Jordan Brand has a secret weapon to stay ahead of Bron -- women.
Cris was out in NYC with Nick Wright, the co-host of his new FS1 morning show, "First Things First" -- when we asked if LeBron's brand will ever overtake Jordan as the #1 name in athletic wear.
The NFL Hall of Famer says MJ was VERY smart about growing his business -- appealing to women -- and it paid off huge. He thinks MJ has too big of a lead for LeBron to catch up.
Even Wright -- captain of the LeBron James fan club -- admits Carter has a solid point ... but couldn't leave without taking one last dig at the original #23.