Mike Woodson Defends Carmelo Anthony From Haters ... 'He Was Great For Me'
Ex-Knicks Coach
Defends Carmelo Anthony
'He Was Great For Me'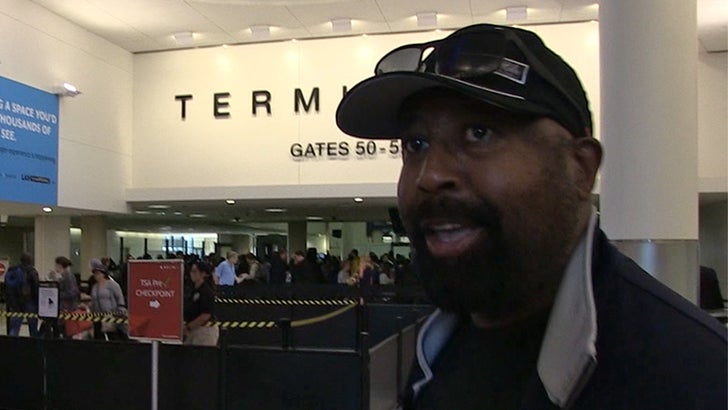 TMZSports.com
Carmelo Anthony is getting some heavy duty backup in his nasty feud with Phil Jackson ... an ex-Knicks head coach who says he LOVED coaching 'Melo and says he's been "great" for the franchise.
Phil's been criticizing Anthony since he was hired as the Knicks President -- and made it clear he wants to trade Melo out of NYC as soon as possible.
We got former Knicks coach Mike Woodson -- who was fired by Phil back in '14 -- and asked what he thought of the Melo/Jackson feud ... and Mike took a side.
"I love Carmelo Anthony, that's all I'm gonna say," Woodson told us ... adding, "He was great for me."
Seems clear Woodson -- now an assistant with the Clippers -- is riding with his 'Melo, and why not? The two men were 109-79 together and made the playoffs twice, something the Knicks haven't done since.
And when we say "since" ... we mean since Phil Jackson was hired.