UFC Legend Frankie Edgar Says He'll Be UFC Champ This Year
Frankie Edgar
I'll Be Champ In '17
... Gunnin' For Aldo's Belt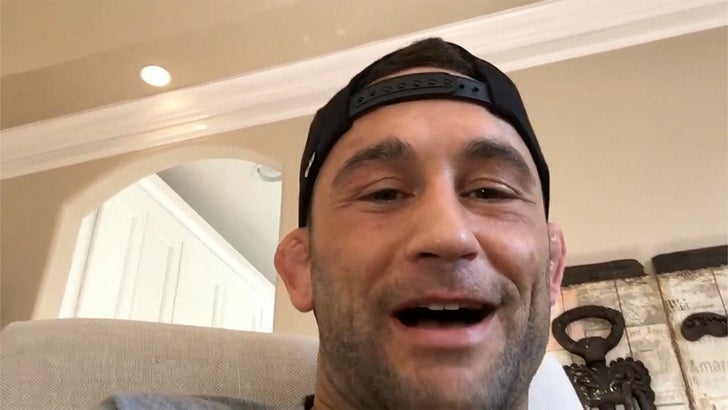 TMZSports.com
Frankie Edgar ain't considering retirement after smashing Yair Rodriguez ... in fact, he says he hasn't even peaked yet, and predicts he'll be champ before the calendar reads 2018.
TMZ Sports asked the UFC legend and former lightweight champion (from '10 to '12) if he still has visions of wearing the strap around his waist ... or if at 35, he's ready to walk away from the Octagon.
"I think I'm the best fighter I've been. I think I'm still getting better."
Edgar -- ranked the #2 featherweight -- says he deserves a shot at the title against the winner of the UFC 212 match between Jose Aldo and Max Holloway.
So, is Frankie Edgar champ by the end of this year?
"I'm gonna use some positive thoughts and hope for the best, so let's say yes."