Nico Marley Tells Us He Listens To His Grandfather Bob Marley Before Every Game
Nico Marley
What Do I Listen To Before Games?
... Duh, My Grandpa Bob!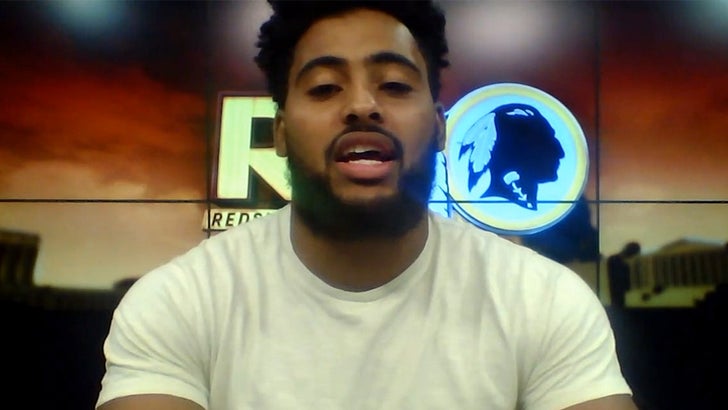 TMZSports.com
Redskins rookie Nico Marley is telling TMZ Sports how he stirs it up before games ... and of course it has to do with jamming to the iconic music of his legendary grandpa, Bob Marley.
Now that his dad, Rohan, told us about one thing Nico 100% WON'T be doing before games, we wanted to talk to the younger Marley about the type of things he DOES do.
Apparently that includes listening to the music of Bob, which Nico says gives him a positive vibration before he's gotta go on the field and put in work.
Bonus awesomeness? Nico tells about the all-world former NFL beast who's been an angel on his shoulder since the beginning of his football career.