Mariah Carey Plays Marriage Counselor, Talks Nick Cannon Reunion
Mariah Carey
Here's My Advice on Marriage ...
(Listen Up, Nick!)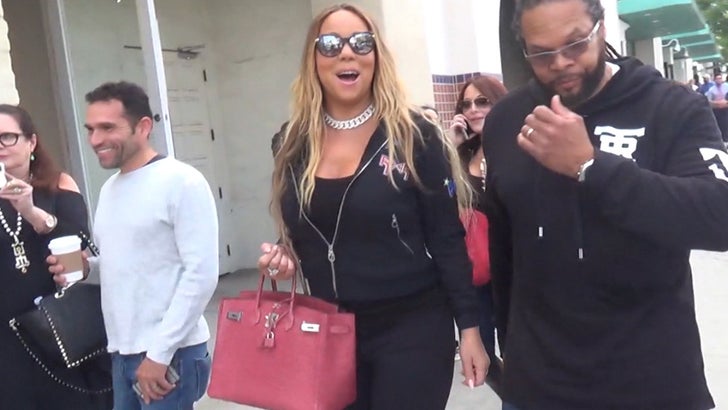 TMZ.com
Mariah Carey dropped some knowledge on us about marriage -- when to get into it, and when to get out -- and also dropped a big hint about what's really going on with Nick Cannon these days.
Mimi came off like a real-life therapist Thursday in Bev Hills, where she was on a mystery "mission" ... and the TMZ Celebrity Tour spotted her. When our tour guide/photog asked why she and Nick have been hanging out so much lately ... MC got philosophical.
It's an awesome interaction because Mariah clearly wanted to share her life lessons. She also showed a lot of love to fans as she literally stopped traffic.
Okay. The doctor will see you now ...