T.I. Laughs Ass Off at His Crew's Footrace in Bev Hills Streets
T.I.
My Homies Think They're Usain Bolt
... They're Just Funny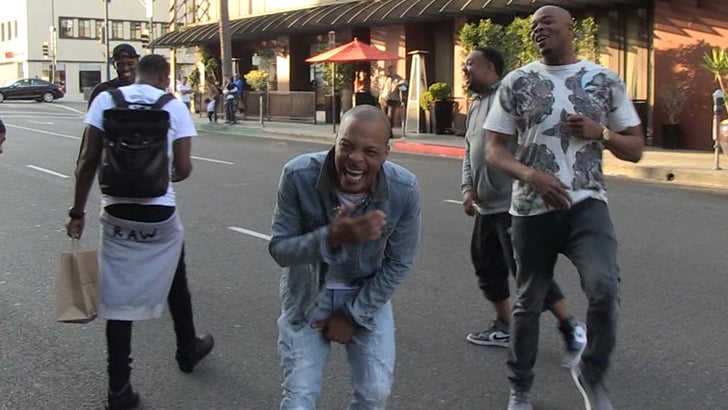 TMZ.com
T.I. finally witnessed the showdown that's been building for weeks -- between 2 of his homies -- and it left him laughing his ass off!!
The rapper was leaving Crustacean Sunday in Bev Hills when his crew decided it was time to settle a dispute -- who's the fastest man alive? On tour ... on that particular day ... with T.I.?
Tip -- who's in the middle of his Hustle Gang Tour -- picked the winner, and also worked traffic control. They raced in the middle of the street, after all.
T.I. was laughing, but the loser had to pony up a G!