Boxing Champ Mikey Garcia Says Mexican Fans Are 100% Behind Canelo Over GGG (
Boxing Champ Mikey Garcia
Sorry, GGG
Mexican Fans Are 100% With Canelo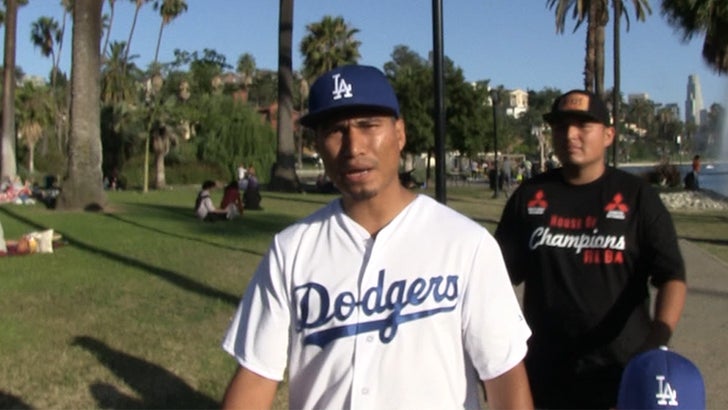 TMZSports.com
The entire Mexican world will be rooting for Canelo Alvarez to knock GGG the HELL OUT ... that's according to Mexican boxing superstar Mikey Garcia.
Of course, Gennady Golovkin fights in what he describes as the "Mexican style," something that he and his trainer, Abel Sanchez, have used to endear themselves to throngs of fans south of the border.
We talked to Garcia -- an undefeated champion and one of the best pound-for-pound fighters in the sport -- and he tells us style or no style, all of Mexico is riding with Alvarez.
That's not all ... Garcia also answers questions about whether or not he's planning to fight Adrian Broner ... and it looks like it's on.