Morgan Spurlock Says Reality Winner's Alleged Leaking Isn't Treason
Morgan Spurlock
Reality 'Leaking' Isn't Treason ...
It Would Be a Great Doc!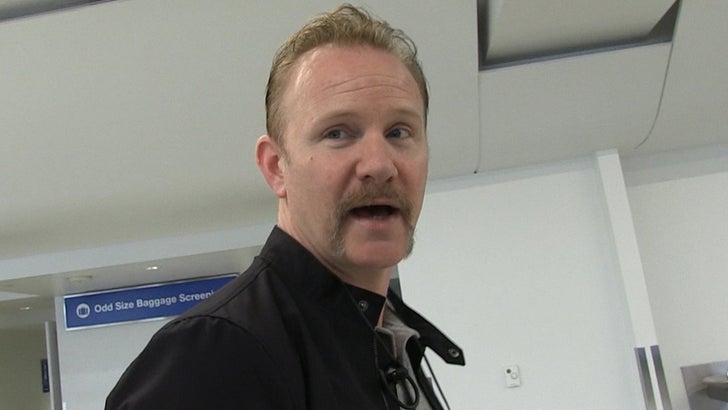 TMZ.com
Morgan Spurlock is applauding Reality Winner for "stepping up" to help Americans get closer to the truth ... even though she's been charged with leaking a classified NSA document.
We got the "Super Size Me" filmmaker at LAX, and he was very candid about Winner's arrest. He stopped short of calling it BS, but said he thinks government whistleblowers are a necessity these days ... especially if it relates to Russia.
As for what happens to Winner going forward -- Morgan will be keeping a close eye, because he'd love to tag-team with an Oscar-winning documentarian to tell her story.