Donald Trump: Congress Shooter Is Dead
Donald Trump:
Congress Shooter Is Dead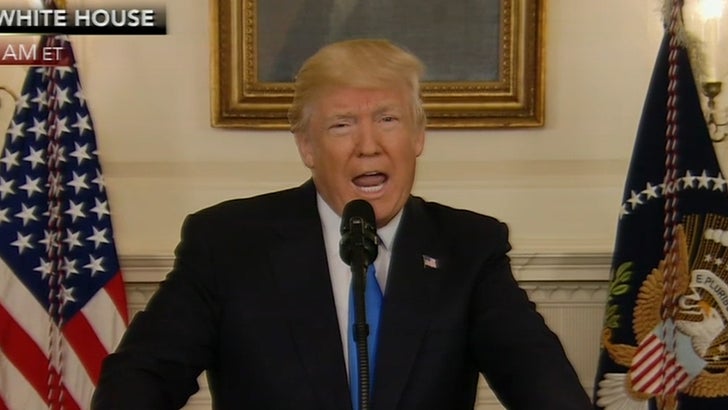 FOX News
President Donald Trump says the man who opened fire on a congressional baseball practice has died from injuries in the shootout with capitol police.
The shooter has been identified as James T. Hodgkinson -- a 66-year-old man from Illinois who has publicly called for the destruction of Trump and his supporters.
POTUS addressed the media moments ago and said Hodgkinson "has now died."
As we previously reported, Hodgkinson walked up to a baseball practice in Virginia early Wednesday morning and opened fire -- striking Rep. Steve Scalise and others.
Capitol police officers on the scene exchanged gunfire with Hodgkinson -- striking him. The officers were also shot. They survived and are being treated for their injuries.
Trump called the incident a "very, very brutal assault."
He described Scalise as a "good friend, he's a patriot and a fighter."
Trump also praised the capitol police officers as heroes.