Scott Disick & Bella Thorne Together Again, Partying and Drinking Hard
Scott Disick & Bella Thorne
Together Again
Partying & Drinking HARD
Scott Disick and Bella Thorne are a glutton for punishment ... back together, partying and drinking hard ... and ain't hiding a thing.
The Lord and 19-year-old actress were raging well into the wee hours Friday after hitting up 1 OAK for Lana Del Rey's birthday party. They kept it going at an after-party in Bev Hills ... arriving at the crib just after 2 AM and leaving together along with another lady friend at 4 AM.
Scott, famously an alcoholic, had no problem chugging a Corona. His heavy drinking has friends worried sick. You'll recall he went to rehab in 2015 but doesn't appear to be slowing down.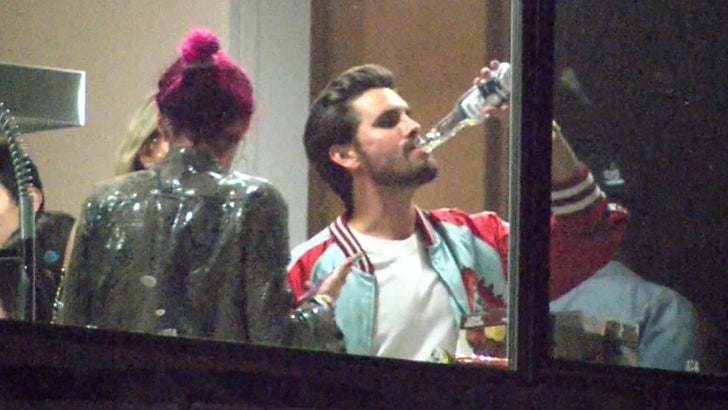 SplashNews.com