DeMar DeRozan's Boxing with Team Mayweather
DeMar DeRozan
Boxing With Team Mayweather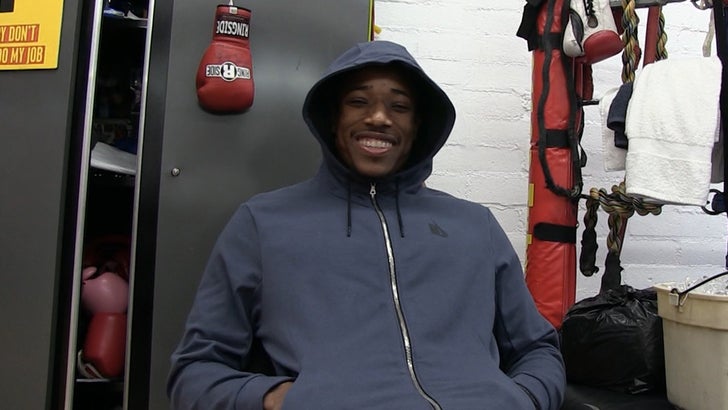 TMZSports.com
Attention NBA, think twice before starting any static with Raptors superstar DeMar DeRozan ... 'cause the dude is spending his off-season throwing some serious hands with Floyd Mayweather's camp.
DeMar was one of the few people inside Floyd's private workout at Ten Goose Boxing Gym in L.A. this week -- begging the question ... whatcha doing here?
Turns out, DeMar's been training with the people who train Floyd -- plus, he's been studying Mayweather at the boxer's home gym in Vegas over the years, too. They're pretty tight.
We got our hands on one of DeMar's training sessions ... dude is no joke.
Rumble young man, rumble.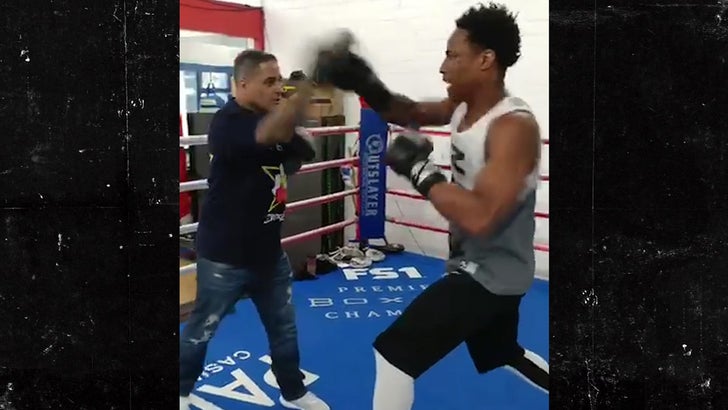 Ten Goose Boxing