Steve-O, My New Project Makes 'Jackass' Look Tame
Steve-O
Snow Angels in Rocket Fuel
Makes 'Jackass' Look Tame
If you thought Steve-O was wild in "Jackass," then strap in for his new project that supposedly puts Johnny Knoxville's stunts to shame ... with things like human snow angels doused in burning rocket engine fuel.
Steve-O posted a video Thursday in which he's covered in boils from what look like 1st or maybe even 2nd degree burns ... from the "fire angels" stunt. He won't show us the stunt ... just the aftermath. It's part of a new comedy special Steve O's doing with "Jackass" director Jeff Tremaine.
No word on a release date yet -- but this sounds epic ... and painful.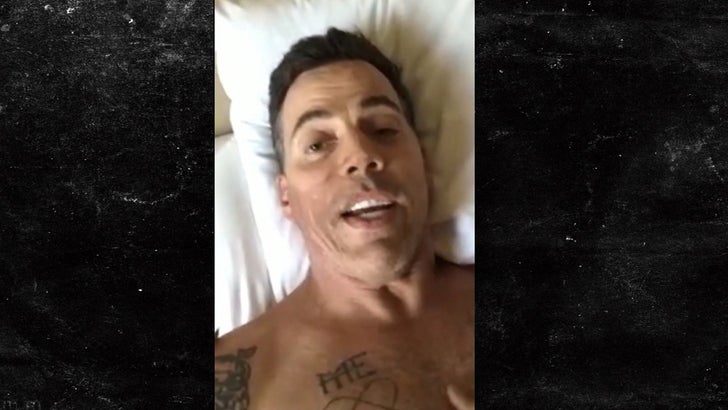 TMZ.com