Brandon Marshall Walks Off Radio Show After Things Turn Racial
Brandon Marshall
Walks Off Radio Show
After Things Turn Racial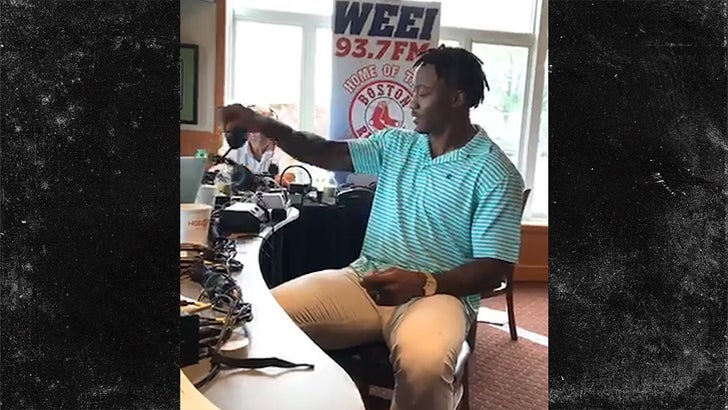 WEEI
NY Giants WR Brandon Marshall proclaimed, "Black guys in America get treated differently" -- then he left.
That's essentially what transpired during a radio interview with Kirk & Callahan on WEEI early Thursday morning after the hosts asked Brandon about racial comments he made in 2015.
Quick backstory ... 2 years ago, Marshall said, "White players, specifically at the QB position are treated differently."
The radio hosts asked BM about that comment today when bringing up Tom Brady's Deflategate suspension -- but Marshall wasn't having it.
After reiterating his stance on how black men are treated in the U.S., Marshall told the hosts to change the subject or else he would leave.
It seemed as though the hosts were going to ask Brandon about his history with the law -- but Marshall cut 'em off and ended things before they could finish the question.