Floyd Mayweather Drops Gay Slur on Conor McGregor, 'You F****t!'
Floyd to Conor
I've Got Slurs Too ...
'You F****t!'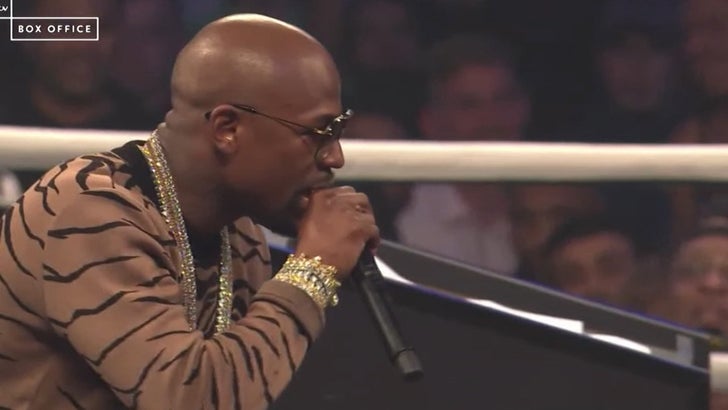 SHOWTIME
Mayweather's rep says, "The reason Floyd called Conor the F word is because Conor called Floyd a monkey. Floyd has nothing against gays or lesbians at all ... Floyd has them on his staff. Floyd has nothing but the utmost respect for gays and lesbians."
We're told the monkey comment allegedly happened off mic when Conor was storming around the stage and hyping up the crowd.
The fighters were in the middle of wrapping up their world tour to promote their upcoming boxing match, and when Floyd grabbed the mic he started ripping into Conor ... calling him a string of names, including the homophobic slur.
Conor didn't react, but the crowd certainly did ... and it wasn't good.
Remember, a few days ago ... Conor told Floyd ... "Dance for me, boy!" He was, rightfully, taken to task for spewing a racist term to an African-American man.
Looks like it's Floyd's turn to feel the heat.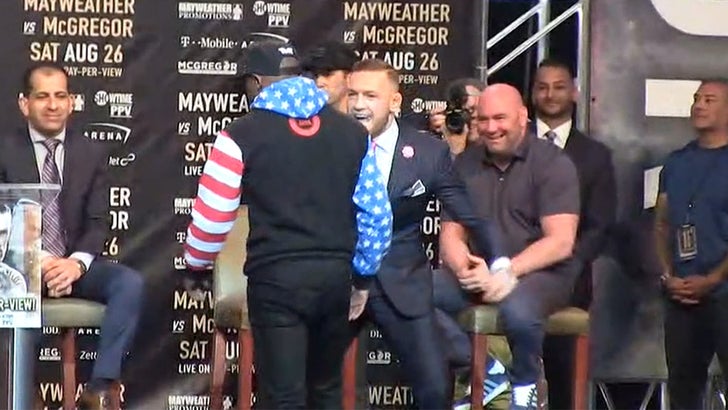 TMZSports.com