Chris Christie Gets Destroyed At Mets Game After Great Foul Ball Catch
Chris Christie
Snags Foul Ball
Destroyed By Announcers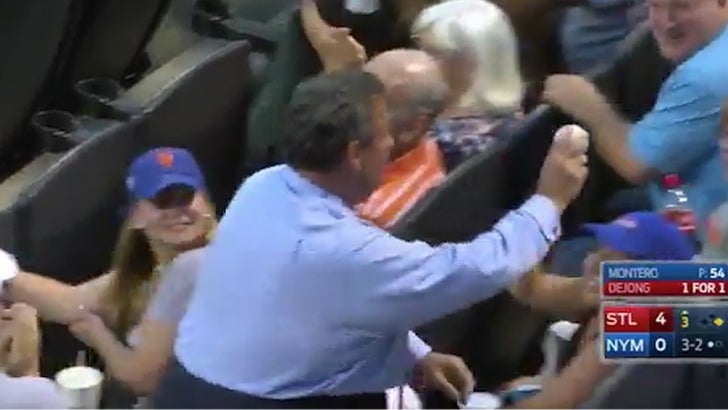 MLB
Chris Christie made a helluva catch, snagging a foul ball at Tuesday's NY Mets game ... and the reaction was pretty much what you'd expect.
But fans weren't the only ones lighting up the NJ Governor -- Christie also got zinged by the Fox Sports TV announcers for his infamous day of fun in the sun.
"Nice to see him get from the beach here to the ballpark," the play-by-play man said. His broadcast partner loved it.
But it's not the first time C.C.'s showed off his baseball skills ... we've seen him lookin' like Aaron Judge at a charity softball game a few years back.