OKC Thunder Shame Andre Roberson About Bad Tipping At L.A. Hot Spot
OKC Thunder
Tip Shame Andre Roberson
... After L.A. Team Dinner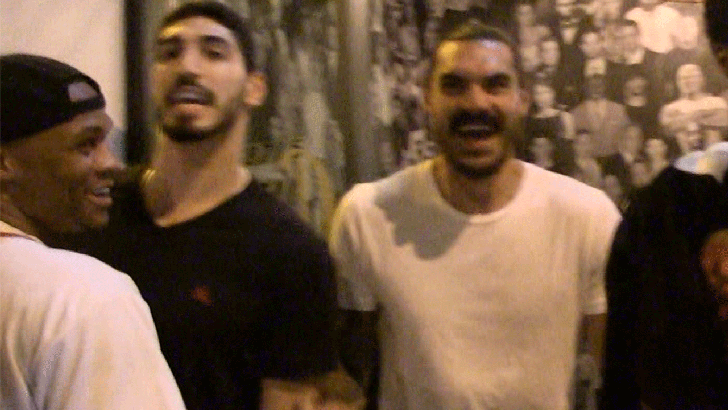 TMZSports.com
Here's proof your friends don't ever let you live anything down ... the OKC Thunder taking shots at Andre Roberson and his (non?) tipping habits after a dinner out in L.A.
Remember, Roberson found himself in a public tipping scandal a couple weeks back, when a server claims the $30 million man bricked his gratuity ... leaving a $14 tip on a nearly $500 check.
The guys were out at Catch last night, and by the guys we mean the WHOLE DAMN SQUAD basically, including Russell Westbrook, Steven Adams, Enes Kanter, and Kyle Singler.
Of course we had to ask who paid, which the bros wouldn't tell us, but Kanter did take the time to (jokingly) call out Dre, for his end of the night courtesy.
Boys will be boys, but we're guessing the server walked away with a fat stack in this case.