Floyd Mayweather: No Sex Before McGregor Fight
Floyd Mayweather
No Sex Before McGregor Fight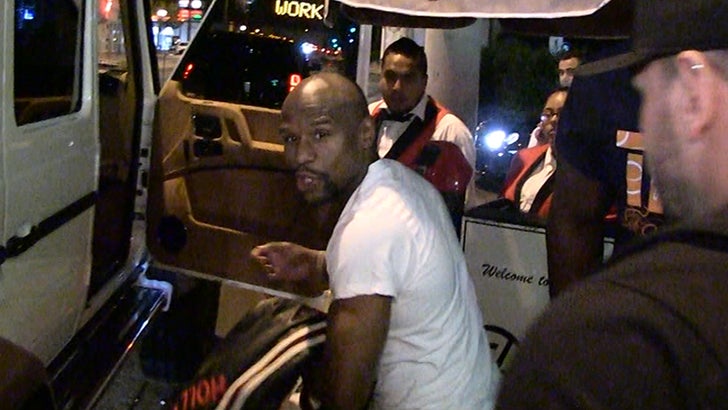 TMZSports.com
It's an old superstition that's been around the boxing game for years. You remember Mick from the 'Rocky' movies famously said, "Women weaken legs."
Floyd seems to agree. Conor McGregor has a different strategy.
"That is most certainly a superstition that I do not abide by," Conor told Conan O'Brien back in 2015 ... "I definitely have as much sex as possible."
So, to bang or not to bang? That is the question ...