R. Kelly Performing in Atlanta, Joycelyn Savage's Family Begs to See Her
R. Kelly
Performing in ATL ...
Joycelyn's Family Begs to See Her
The family of R. Kelly's alleged captive, Joycelyn Savage, is desperate to see her this weekend while he's in Atlanta, but their pleas have fallen on deaf ears.
Gerald Griggs -- the attorney for Joycelyn's family -- tells TMZ ... they've reached out to Kelly multiple times to coordinate a meeting between her and her parents. The singer's performing Friday night, and Griggs says Joycelyn's family believes she travels with him on his tour bus.
We're told the family thinks this might be their only chance to see their daughter face-to-face for a long time ... considering the current allegations. They're asking for the meeting to go down at Griggs' office, a hotel, or another neutral place. They want a private meeting ... without Kelly or his assistants present.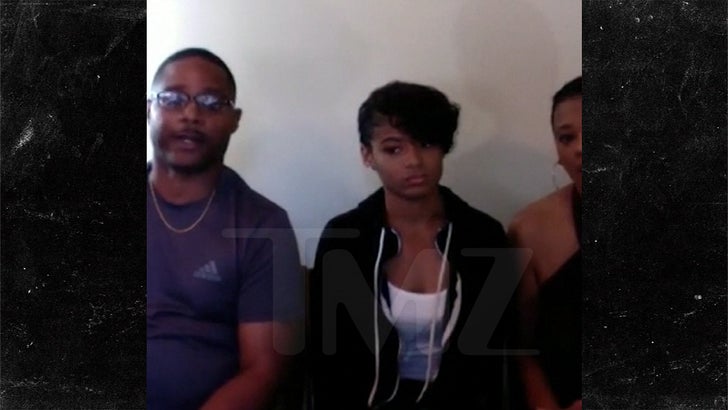 TMZ.com
Although protests against Kelly are set to go down outside Wolf Creek Amphitheater ... we're told the Savages won't be participating.
Right now it also seems like they won't see Joycelyn because they've heard nothing back from Kelly's camp.