R. Kelly Tour Dates Canceled Amid Sex Cult Allegations
R. Kelly
'After Party' Tour Dates Nixed
R. Kelly's "After Party" tour is going to be a little shorter -- a bunch of dates have been canceled.
Four of Kelly's 10 upcoming tour dates were canceled Monday. Just last week he'd vowed he would continue touring, despite being accused of running a sex cult with young women.
Two shows in Louisiana got axed, one in Dallas and another in Los Angeles.
Our sources say the 4 stops were nixed due to poor ticket sales, which shouldn't come as a surprise. As we reported ... his Friday night gig in Virginia was barely half full, and fans were pissed he only played for 45 minutes.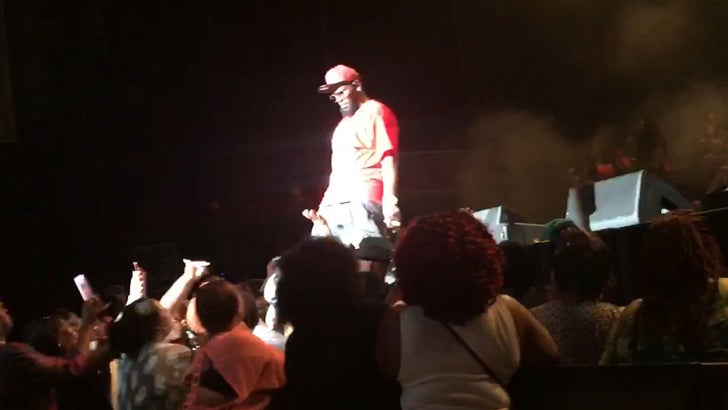 JULY 2017
TMZ.com
Still, sources close to Kelly tell TMZ the tour will absolutely go on, explaining the L.A. show was only canceled because of a scheduling conflict with another nearby stop. The sources would not comment about the other 3 terminated shows.
As of Monday, there are still a few dates left of the "After Party" tour that have tickets for sale.