'Straight Outta Compton' Star Jason Mitchell Handcuffed After Tirade on Delta Flight (UPDATE)
'Straight Outta Compton' Star
'Eazy-E' Actor Melts Down on Delta ...
Where's My First Class Seat!?!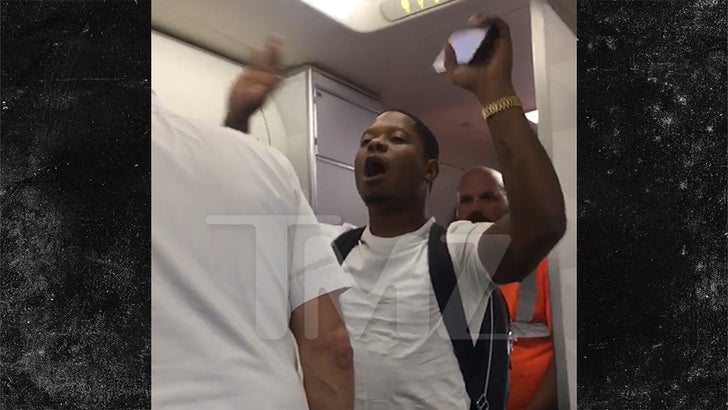 TMZ.com
6:20 AM PT -- A Delta official tells TMZ, the airline did NOT overbook. Mitchell was late to the airport and missed his flight, on which he had a first class ticket. Mitchell was flying standby on a later flight -- the flight in question -- and the only seat available was "comfort+." In other words, it was his fault.
The guy who played Eazy-E in "Straight Outta Compton" had a complete meltdown Sunday on a Delta flight ... because the airline double booked his seat.
TMZ obtained video of Jason Mitchell going insane after he realized someone was already sitting in his first class seat when he boarded the plane.
It's pretty wild -- you see Mitchell cussing out flight attendants and the pilot. He even calls him a "pussy" and then unleashes a bunch of "f*** yous" to everyone in earshot.
Eyewitnesses say Mitchell eventually got off the plane, but not before cops had to get involved. Law enforcement sources tell us ... Mitchell was cuffed and detained when he finally left the aircraft, but Delta refused to press charges and he was released.
We've reached out to Mitchell's reps ... so far no word back.