Cavs' Iman Shumpert on Playing Boston: I Know All Kyrie's Moves!
Cavs' Iman Shumpert
on Playing Boston:
I Know All Kyrie's Moves!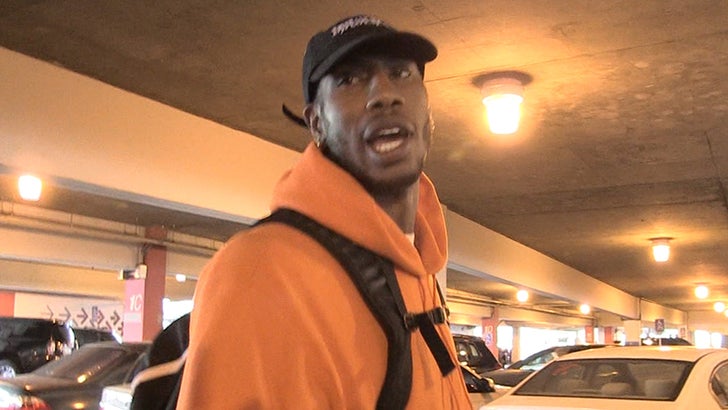 TMZSports.com
Iman Shumpert says he's not worried about facing off against his old teammate and friend, Kyrie Irving, when the Cavs take on Boston ... because he knows all Kyrie's moves!!
Shumpert was actually pretty candid about the whole situation when we asked if there will be a heated rivalry when playing the Celtics since the blockbuster trade sent Kyrie out of Cleveland.
Shumpert says he's excited to play with new teammate Isaiah Thomas -- and has a message for him, "Get your work shoes on!"
As far as LeBron goes, Iman says the Cavs all have a group text going, but they haven't gotten together to talk about all of the changes going into next season.
Honestly, it's a great clip -- Shumpert keeps it all way real.