Magic Johnson Speaks On Lakers Tampering Fine, Paul George
Magic Johnson
Tamperin', Schmamperin'
... 'The Lakers Are GOOD!!'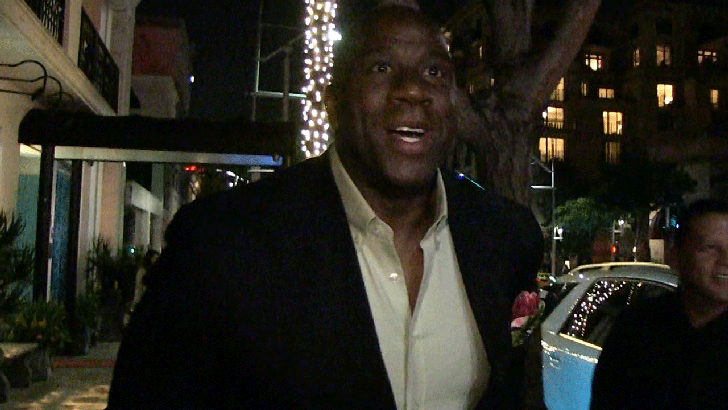 TMZSports.com
Magic Johnson was lookin' like a million bucks (minus $500k) Wednesday night ... but the Lakers Prez ain't sweatin' his first fine as an NBA exec. ... telling TMZ Sports his team is doing great.
FYI -- the Lakers got hit with a tampering penalty after making illegal contact with OKC Thunder star Paul George. Magic took all the blame ... and said he'd cough up the half a mil from his own salary.
So we asked Johnson if Lake Show owner Jeanie Buss accepted his offer ... and he took the opportunity to assure fans that everything's A-Ok in L.A.
We also asked if PG13 would eventually land in Tinseltown ... but Magic's clearly learned his lesson.