Terrell Owens Still Gunning for NFL Despite 'DWTS' Gig
Terrell Owens
I Can Dance & Play Football
... NFL Comeback Still On!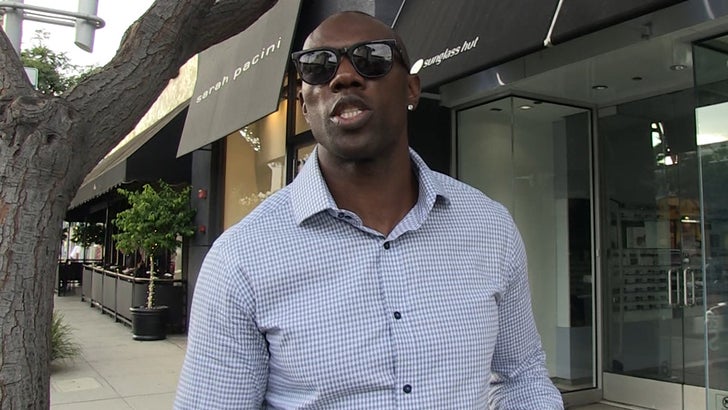 TMZSports.com
Terrell Owens ain't letting his NFL comeback die just cause he's "Dancing With the Stars" ... telling TMZ Sports he's still gunnin' for a roster spot.
We got T.O. in the Beverly Hills right before his 'DWTS' reveal ... and the 43-year-old doubled down on his comments from last week -- when he said it's "a joke" that he's not in the league.
"Yeah (it's a joke) ... considering the shape that I'm in."
"I'm an exception to the rule in terms of people playing well beyond their 30s."
We're not sure if Terrell's gonna get that shot -- dude hasn't seen a snap in 7 years -- but the Touchdown Dance MVP's gotta be an early favorite for 'DWTS.'