B.o.B. Down with Sex in Disaster Shelters
B.o.B.
Sex in Disaster Shelters Is OK, If ...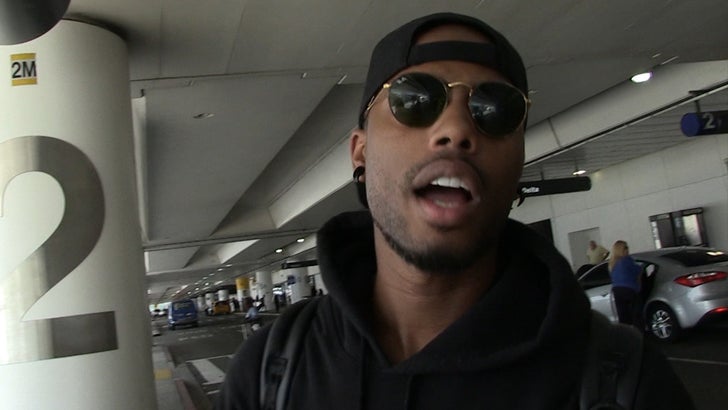 TMZ.com
When disaster strikes make love, not hate ... that's B.o.B.'s take on sex in shelters.
We got the ATL rapper at LAX Thursday and he weighed in on the viral video of 2 people banging in one of Houston's Hurricane Harvey shelters. They were under the covers, but everyone around knew the deal.
B.o.B. gave it a green light ... however, he did lay down some ground rules.
God forbid you ever end up in a natural disaster -- but if ya do ... now you'll know ...