Dolphins Coach Adam Gase Clearly Annoyed By Lawrence Timmons Situation
Dolphins Coach Adam Gase
Clearly Annoyed
By Lawrence Timmons Situation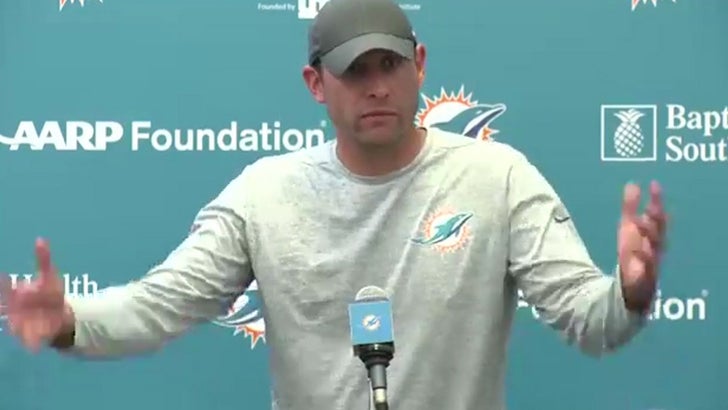 Dolphins
Miami Dolphins head coach, Adam Gase, doesn't seem like a man concerned with the health of linebacker Lawrence Timmons -- he seems pissed off.
We broke the story ... the Dolphins filed a missing persons report with police after Timmons disappeared from the team's Southern California hotel Saturday night.
Timmons was found by LAX police early Sunday morning after he was trying to board a flight to Pennsylvania. ESPN has reported Timmons was supposed to meet with team doctors Monday.
But when Gase was asked about the player and his situation -- he gave short answers and told reporters he hasn't spoken with LT and has no idea where he is right now.
When asked if he's expecting Timmons to remain on the team moving forward, Gase said, "I have nothing to add for what I have right now. Really, just gathering a lot of information ... and I got a few other things I gotta deal with, with the guys that played yesterday."
Yeah, doesn't sound good.