Floyd Mayweather: I Still Haven't Cashed Pacquiao or McGregor Checks
Floyd Mayweather
I Still Haven't Cashed Pacquiao or McGregor Checks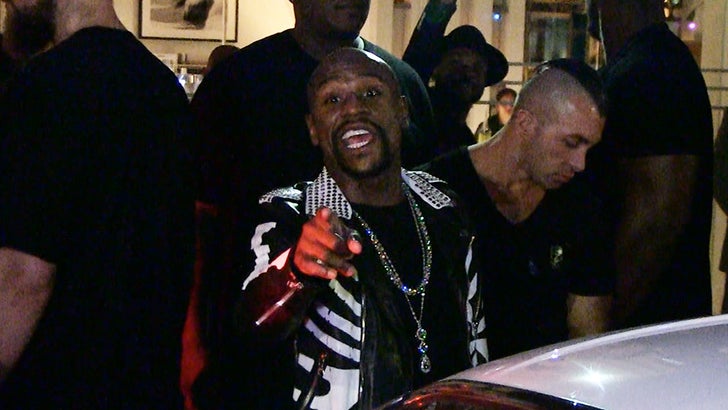 TMZSports.com
Could you imagine having $600 MILLION in uncashed checks lying around the house?
Mayweather was leaving TAO in L.A. with his entourage Thursday night when he talked about everything from his health to his wealth.
Fun Fact: Floyd says he wants to bring his Las Vegas strip club business out to L.A. too -- "It's time for us to get a new gentleman's club out here. Girls Collection L.A."
Oh, and to prove he's serious about his fight checks ... Floyd says he plans to post 'em on social media later today. He reportedly made around $300 mil per fight.