DJ Mustard: Lonzo Ball Holla At Me, I Got Beats For You
DJ Mustard
Lonzo Ball, Holla At Me
... I Got Beats For You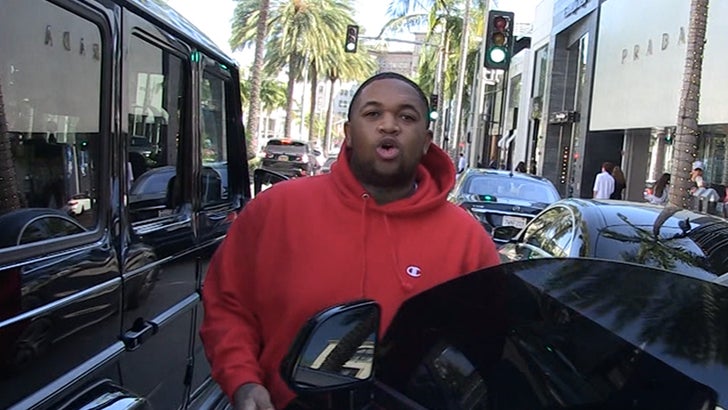 TMZSports.com
Lonzo Ball's rap career just got real 'cause DJ Mustard, one of the greatest rap producers on planet Earth, just told TMZ Sports he's down to work with the Big Baller prince, for a big baller price.
He told us he'd be down to add Lonzo -- who just kicked off his rap career -- to that list when we got him out in Beverly Hills (shutting down Balenciaga), as long as the price is right.
Get your checkbook, LaVar.