Marshawn Lynch Growls at TMZ Photog, Scares Crap Out Of Him
Marshawn Lynch
Growls at TMZ Photog
... Scares Crap Out Of Him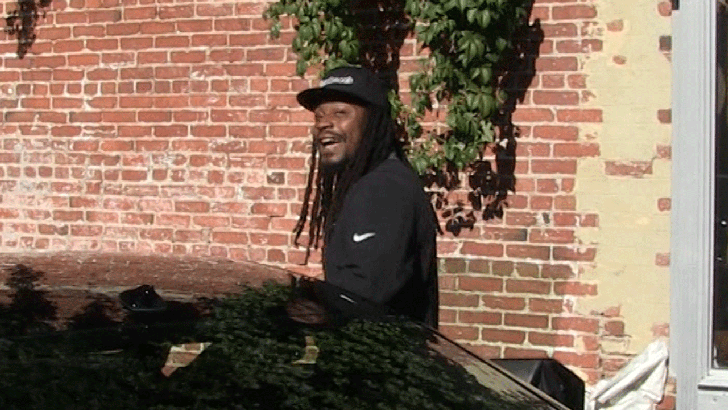 TMZSports.com
Marshawn Lynch went full Beast Mode on a TMZ Photog this weekend -- GROWLING at our guy ... and it was hilarious!!
It all went down on Saturday in D.C. -- when our camera guy saw the Oakland Raiders RB and asked him about Donald Trump slamming players like him who have demonstrated during the national anthem.
Lynch decided (correctly) that it would be funny to mess with our photog ... and menacingly stomped toward him ... snarling loudly as he got close.
Our guy was so scared, he shut down the camera and almost fell backwards -- Marshawn burst into laughter!!!