Jorge Posada Teams Up with 'Despacito' Singer to Save Puerto Rico
Jorge Posada
Teams Up with 'Despacito' Singer
to Save Puerto Rico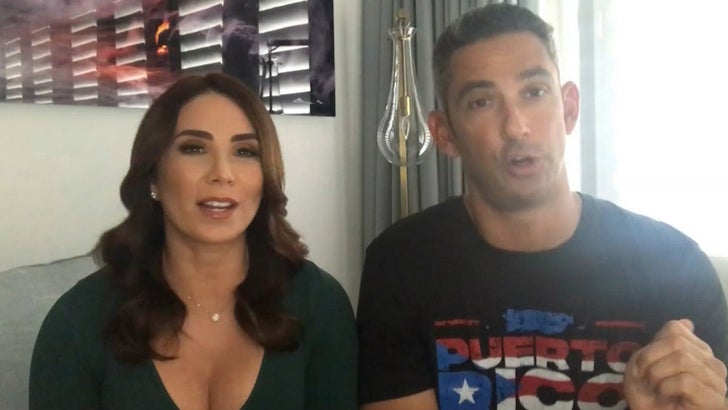 TMZSports.com
NY Yankees legend Jorge Posada has teamed up with some HUGE stars to rescue injured and sick people in hurricane ravaged Puerto Rico ... and he's not done yet.
TMZ Sports spoke with Jorge and his wife Laura -- who just got back from another humanitarian mission to P.R. -- where they brought food, supplies, water and more to people in need.
But they're not going at it alone -- the Posadas joined forces with superstars like Gloria Estefan, Ray Allen, Luis Fonsi (the "Despacito" guy!), Ricky Martin, Carlos Arroyo, Bernie Williams, Ivan Rodriguez and more.
Laura Posada says she and Jorge have personally flown to P.R. three times already -- "We've brought back in each plane 50 people. And this Friday, we're going to do that again."
"We're gonna send a plane with 10,000 pounds and we're gonna to bring back 15 patients. And these are patients that are critically in need of medical treatment."