Demetrious Johnson: I Can Beat Brock Lesnar, Here's How
Demetrious Johnson
I Can Beat Brock Lesnar
... Here's How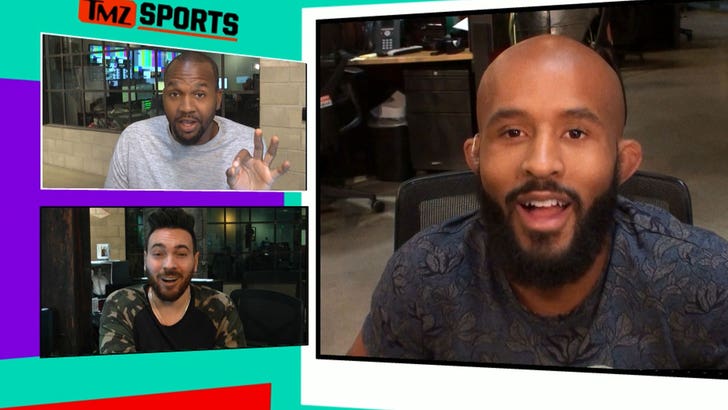 TMZSports.com
UFC flyweight champ Demetrious Johnson says size actually doesn't matter ... telling TMZ Sports he thinks he could actually beat Brock Lesnar, and he has a plan on how to get it done.
FYI -- DJ is 5'3", 125 lbs ... Lesnar is a damn monster at 6'3", 265 lbs, but when Johnson stopped by the "TMZ Sports" TV show, he laid out a plan of how he could chop the giant down and take him out.
Before you scoff, remember this man does the impossible, including an insane MID-AIR armbar that beat Ray Borg at UFC 216 ... something that we've never ever seen before!
We'll let Demetrious explain his plan of attack (it's pretty impressive and terrifying) and you can judge for yourself whether or not he could pull it off.
Watch TMZ Sports weeknights on FS1, and remember it's not the size of dog in the fight, it's if that dog is a lethal killing machine.