Canadian Prime Minister Justin Trudeau Cries Over Gord Downie Death
Justin Trudeau
Breaks Down
Over Gord Downie Death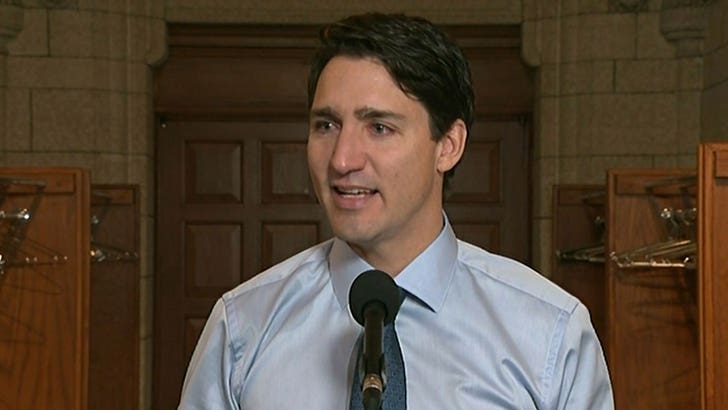 AP
Justin Trudeau needs a hug today, and some tissues -- the Canadian Prime Minister completely lost it while talking about the death of his friend, The Tragically Hip frontman Gord Downie.
Trudeau was a huge fan of the beloved Canadian rock band, and went to their last gig a year ago.
He addressed Downie's death Wednesday, saying Gord loved Canada deeply and wanted to make it a better place. As he fought back tears, Trudeau said, "We are less of a country without [him]."
Trudeau's news conference was just the start ... he also posted a heartfelt statement honoring his pal as "a rock star, artist, and poet whose evocative lyrics came to define a country." #RIP