Sen. Marco Rubio: O.J. Simpson Can Come Back to Florida, But He Ain't Gonna Like It
Sen. Marco Rubio
O.J. Can Come Back to Florida
But He Ain't Gonna Like It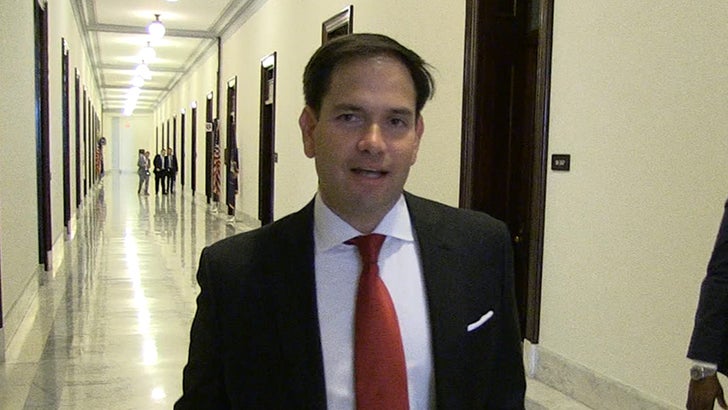 TMZSports.com
O.J. Simpson can return to Florida, but he ain't gonna get a sunshiny welcome -- so says Senator Marco Rubio ... who seems pretty against The Juice lettin' loose in his home state.
"What can I do about that?" Rubio told TMZ Sports when we got him in D.C. ... "He has a right to live wherever he wants."
Technically, yes ... though Florida's Attorney General has strongly objected to O.J. coming back to his old digs.
Marco didn't come at O.J. as hard, but he did tell us there ain't much love for Juice in the area.
Rubio would know ... after politicking in Florida for two decades.
The bottom line -- Marco thinks O.J.'s better off staying in his Vegas 'hood ... where he's been hunkering down since his release.