Teresa Giudice's Friend Threatens Paparazzi with Ass Beating for Mean Questions
Teresa Giudice
Friend Threatens Paps
'Don't Mess with Bitches in Heels!!!'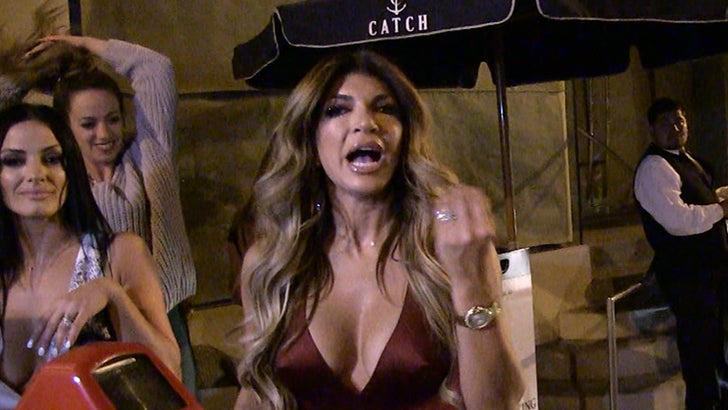 TMZ.com
Teresa Giudice's posse was ready to open a can of whoop ass on our guy for asking her if she's broke ... and safe to say our guy learned his lesson.
Teresa and her crew were leaving Catch Monday night in WeHo when our poor bastard faced the wrath of Teresa's friend who threatened to beat his ass with her heels if he asked any more mean questions. Teresa has reportedly been dealing with her difficult financial state, but she blew off the "broke" suggestion.
Check it out ... Teresa lets her posse do the smack talking before our guy recovers and asks her about O.J. Simpson and Sammy "The Bull" Gravano ... because who needs a segue.