Timberwolves Stars Party at Hollywood Club After Smashing Clippers
Timberwolves Stars
Post-Game Party at Hollywood Club
... After Smashing Clippers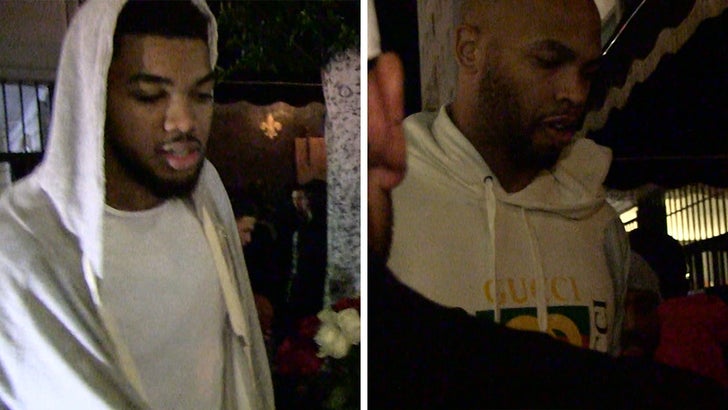 TMZSports.com
The Minnesota Timberwolves still had so much energy left after beating up on the Clippers Wednesday night, they hit the Hollywood club scene after the game ... and TMZ Sports has the video.
Karl-Anthony Towns and Taj Gibson hit up Warwick nightclub looking relaxed after the 112-106 victory over L.A. Towns had 21 points, Taj had 16.
They weren't the only big stars in the club -- Johnny Manziel also rolled through Warwick on Wednesday.
Fun Fact: All 3 guys rocked designer hoodies to the club -- and get this, Taj's Gucci sweatshirt ain't cheap ... $1,280 on the Gucci website!!!