David Spade and Cast Reunite for Hilarious 'Just Shoot Me!' Dinner
David Spade
Just Shoot Me the Bill, Waiter ...
After a Cast Reunion Dinner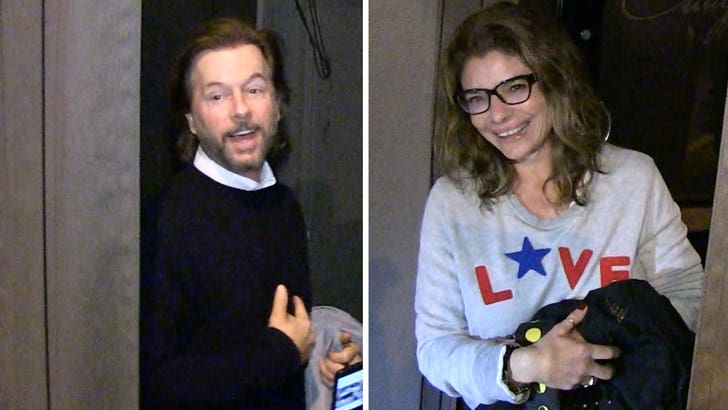 TMZ.com
David Spade continues to pay the price for starring on "Just Shoot Me!" ... especially when the cast gets together for a reunion dinner.
We got David, Laura San Giacomo, Wendie Malick and pretty much everyone else from Blush magazine Saturday night at Craig's in WeHo. We asked who picks up the tab, and Dave says it always seems to make it to his seat, for some reason.
Laura had a great response, btw, when we asked if Blush got swallowed up by Disney -- since it seems to be buying everything else in media these days.
We're guessing Spade would appreciate the Mouse House buying one of these dinners.