Katharine McPhee, David Foster Perform Christmas Songs Together at Holiday Party
Katharine McPhee, David Foster
Grown & Sexy Christmas Gig ...
Kim K Captures the Love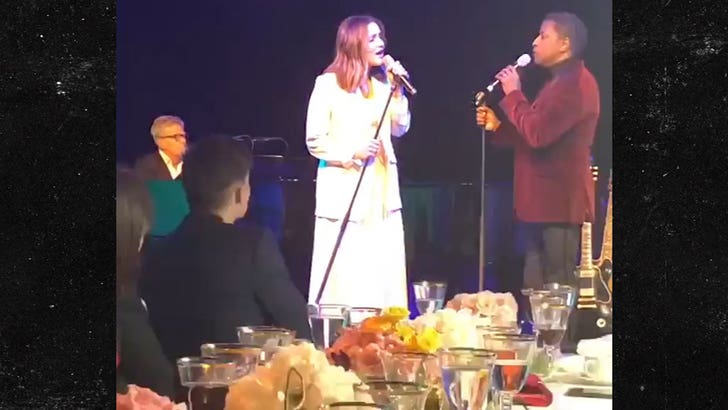 DECEMBER 2017
David Foster and girlfriend Katharine McPhee seem to know that the couple that plays together one-horse open sleighs together ... hey, it's that time of the year.
Dave and Kat were just two of many celebs that attended singer-songwriter Carole Bayer Sager and her hubby Bob Daly's holiday party Saturday night ... but it appears they were also among the few that actually performed onstage.
Kim Kardashian caught the magic on camera, showing D&K doing a rendition of "White Christmas" with the help of Babyface -- and then pairing off to do Kelly Clarkson's "My Grown Up Christmas List." Dave handled piano -- and, naturally, Kat was on vocals.
At any rate, we're sure these 2 will be having themselves a Merry Little Christmas.