'OITNB' Star Lea DeLaria Says Casey Affleck Should Not Present at the Oscars
'OITNB' Star Lea DeLaria
F*** Casey Affleck
I Care About the Women He Harassed ... Allegedly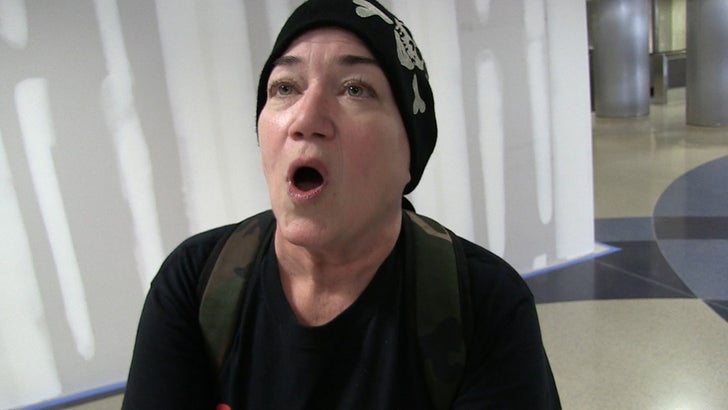 TMZ.com
Casey Affleck should be banned from presenting the Best Actress Oscar this year because he's been accused of sexual harassment ... so says "Orange Is the New Black" star Lea DeLaria.
We got Lea at LAX Tuesday and asked her if Casey -- who last year won an Oscar for Best Actor in "Manchester by the Sea" -- should be allowed to present this year, given his sexual misconduct history and the #MeToo movement in full effect.
Casey, of course, was sued by 2 women in 2010 for sexual harassment and the cases were settled out of court for an undisclosed amount. And with that in mind ... Lea says Casey shouldn't be presenting Oscars this year.
Btw, in the clip, she uses the word "rape," but Casey's never been accused of that.