Josh Duhamel Denies Using Steroids
Josh Duhamel
Do I Look Like I'm On Steroids?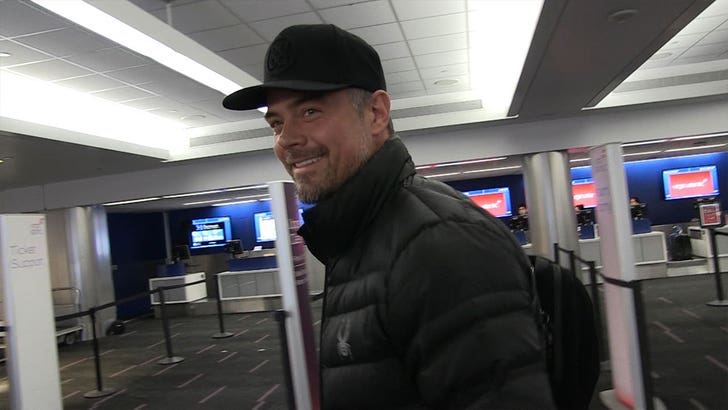 TMZ.com
Josh Duhamel may look like he's on steroids -- as he says, "Look at me!" -- but it's all an illusion.
Josh was in a jokey mood Friday at LAX when our photog asked about allegations that he -- along with Mark Wahlberg and WWE star Roman Reigns -- scored steroids from now-imprisoned dealer, Richard Rodriguez.
Josh did a little flexing under his jacket and made us believe he's juicin' ... but in the end, he called BS.
As we reported, the 3 guys don't have to worry about a DEA investigation or anything ... but it seems like none of them were anyway.