Shareef O'Neal Says He Loves LeBron, But Lakers Are His Dream Team
Shareef O'Neal
Love LeBron, But ...
Lakers Are My Dream Team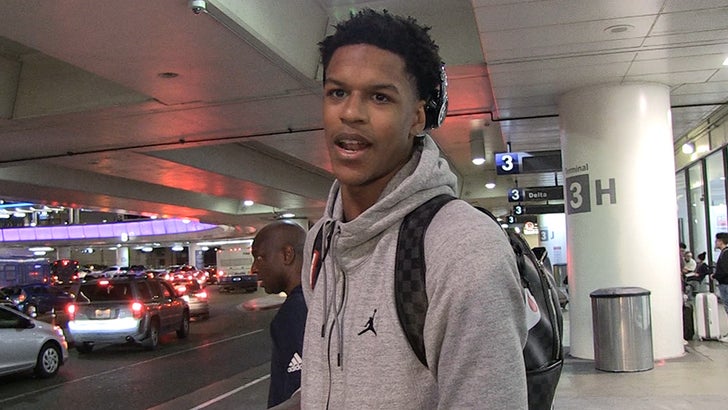 TMZSports.com
Move over, Ball bros -- Shareef O'Neal says the Lakers are his #1 choice when he goes pro ... and if we were Magic Johnson, we'd start working OT to make it happen.
We got Shaq's son touching down in LAX ... and asked who he'd want to draft him since his NBA career is creeping up.
Shareef told TMZ Sports his favorite team and player were the Cavs and LeBron James, respectively ... but there's 1 thing that puts the Purple and Gold above playing with the King.